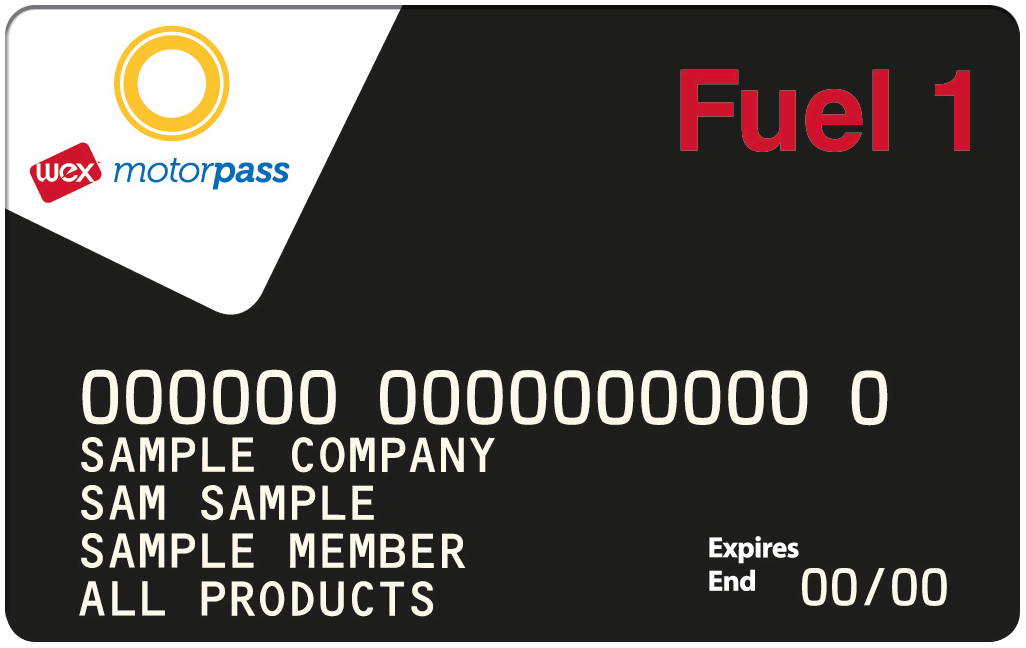 A card that's made-to-measure
At Fuel 1 we offer three different types of card – tailored specifically to your needs and cash flow. It's about customising the right card to fit your business.
1. Driver and Registration Card
This card has both driver and registration details embossed on it so only the driver in the given vehicle is allowed to use the card. There is the option to have a signature panel on the back, which must be signed upon receipt.
2. Driver Only Card
This card will have a nominated cardholder/driver with that person's name embossed on it. Only the nominated driver is eligible to use this card. This card can also have a signature panel added to the back, which must be signed upon receipt.
3. Vehicle Details Card
A card specific to a vehicle's registration, make, model, and colour, or its registration number. The vehicle details will be printed on the card, so anyone driving the vehicle has access to it.
Should you want to change your card in the future, just contact us and we'll find the best card combination to suit you.
Managing your account
Our online portal gives you the ability to access and manage your accounts quickly and easily, 24 hours a day, 7 days a week. With a few clicks, you can check your balance, order more cards and add extra security functionality to your cards.
Protecting your business
With Fuel 1, you have the flexibility of choosing different purchasing options for your drivers or vehicles. Whether you allow some drivers to only purchase fuel and oil, or let them make shop purchases – it's up to you. All cards can be PIN enabled.
Fuel 1 also gives you access to Velocity Transaction Controls, a real-time fraud protection tool that lets you set specific limits on exactly how and when cards are used. For example, you can define how many times a day a card can be used, or even how many litres can be pumped per month.
Accounting made easy
Your Fuel 1 card allows you to consolidate your fuel, servicing, maintenance and repairs, car parking, roadside response, taxi and accommodation expenses into one simple monthly statement. Just nominate the information you would like for each driver or vehicle and we'll do the rest.
We'll send your statement via email in Adobe Acrobat (.pdf) or text (.txt) format so you can easily save your records.
We also offer Quarterly Activity Reports and Annual Activity Reports as extra services to help you keep on top of your finances. Just give us call if you'd like to hear more.
Exclusive partner offers
Fuel 1 doesn't just save you time and effort, it can also save you money thanks to our wide range of partner benefits.  From deals and discounts on tyres, to batteries, servicing and even accommodation, the use of Fuel 1 extends well beyond the service station.  Click here for more details.